best Love Shayari in Hindi and English
Best Love Shayari in Hindi and English Font: If you want to get the best love shayari and share it with your friends then We are providing Latest Collection of Shayari for Love like best Love Shayari,
Latest Love Shayari, Hindi Love Shayari, Two Line Love Shayari, Love Sms and Love Status. I hope you liked this Hindi Love Shayari collection. Shayari is a type of Stave, that enables a man to express his profound emotions from base of the heart through words. You will get all the Latest and updated collection of Best Love Shayari in Hindi. Also Check our updated Sad Shayari and Yaad Shayari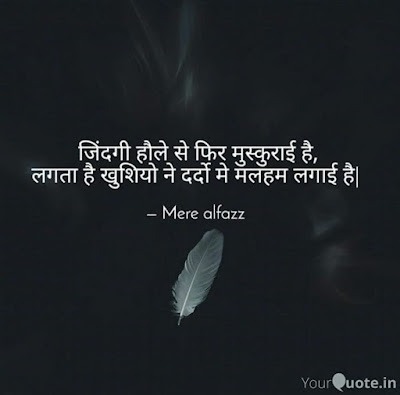 Nazre Karam Mujh Par Itna Na Kar,
Ki Teri Mohabbat Ke Liye Baagi Ho Jaaun,
Mujhe Itna Na Pila Ishq-E-Jaam Ki,
Main Ishq Ke Jahar Ka Aadi Ho Jaaun.
friendship day shayari
नज़रे करम मुझ पर इतना न कर,
की तेरी मोहब्बत के लिए बागी हो जाऊं,
मुझे इतना न पिला इश्क़-ए-जाम की,
मैं इश्क़ के जहर का आदि हो जाऊं।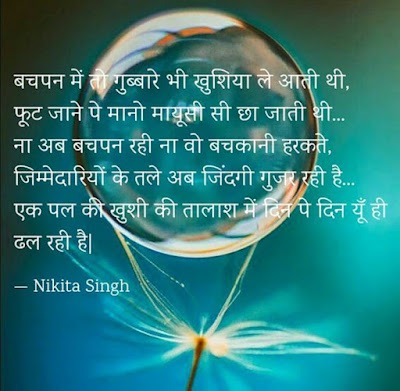 Hamen Seene Se Lagakar Hamari Sari Kasak Door Kar Do,
Ham Sirf Tumhare Ho Jaye Hamen Itna Majaboor Kar Do.
हमें सीने से लगाकर हमारी सारी कसक दूर कर दो,
हम सिर्फ तुम्हारे हो जाऐ हमें इतना मजबूर कर दो।
friendship shayari
Apni Kalam Se Dil Se Dil Tak Ki Baat Karte Ho,
Seedhe Seedhe Kah Kyon Nahin Dete Ham Se #Pyar Karte Ho.
अपनी कलम से दिल से दिल तक की बात करते हो
सीधे सीधे कह क्यों नहीं देते हम से #प्यार करते हो।
best 2 line love shayari in hindi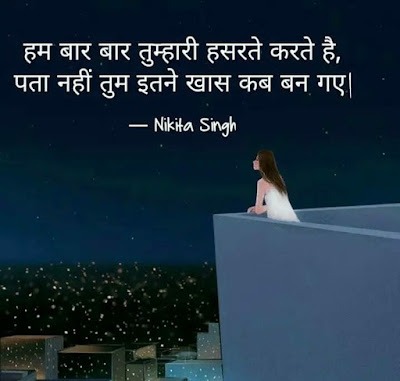 Ghayal Kar Ke Mujhe Usne Poochha,
Karoge Kya Phir Mohabbat Mujhse,
Lahoo-Lahoo Tha Dil Mera Magar
Honthon Ne Kaha Beintha-Beintha.
funny friendship shayari
घायल कर के मुझे उसने पूछा,
करोगे क्या फिर मोहब्बत मुझसे,
लहू-लहू था दिल मेरा मगर
होंठों ने कहा बेइंतहा-बेइंतहा।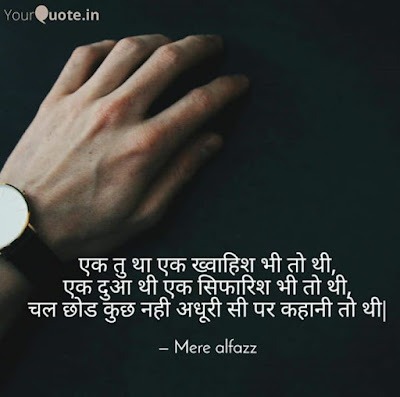 Nahin Hai Ab Koi Justaju Is Dil Mein E Sanam,
Meri Pahli Aur Aakhiri Aarzoo Bas Tum Ho.
नहीं है अब कोई जुस्तजू इस दिल में ए सनम,
मेरी पहली और आखिरी आरज़ू बस तुम हो।
friendship shayari in english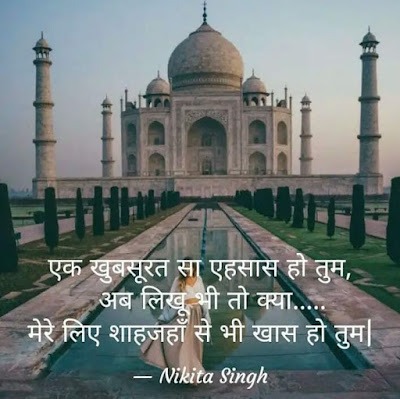 Khade-Khade Sahil Par Hamne Shaam Kar Di,
Apna Dil Aur Duniya Aap Ke Naam Kar Di,
Ye Bhi Na Socha Kaise Guzaregi Zindagi,
Bina Soche-Samjhe Har Khushi Aapke Naam Kar Di.
खड़े-खड़े साहिल पर हमने शाम कर दी,
अपना दिल और दुनिया आप के नाम कर दी,
ये भी न सोचा कैसे गुज़रेगी ज़िंदगी,
बिना सोचे-समझे हर ख़ुशी आपके नाम कर दी।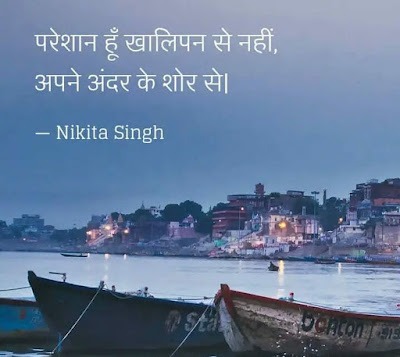 friendship shayari in hindi
Mere Hontho Par Lafz Bhi Ab Teri Talab Leke Aate Hain,
Tere Jikr Se Mahkte Hain Tere Sajde Me Bikahar Jate Hain.
मेरे होंठो पर लफ्ज़ भी अब तेरी तलब लेकर आते हैं,
तेरे जिक्र से महकते हैं तेरे सजदे में बिखर जाते हैं।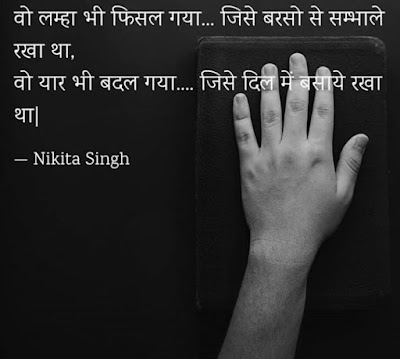 Ham To Teri Aawaaz Se Pyar Karte Hain,
Tassavur Main Tere Tanhaiyon Se Pyar Karte Hain,
Jo Mere Naam Se Tere Naam Ko Jode Zamane Wale,
Un Charchon Se Ab Ham Pyar Karate Hain.
हम तो तेरी आवाज़ से प्यार करते हैं,
तस्सवुर में तेरे तन्हाइयों से प्यार करते हैं,
जो मेरे नाम से तेरे नाम को जोड़े ज़माने वाले,
उन चर्चों से अब हम प्यार करते हैं।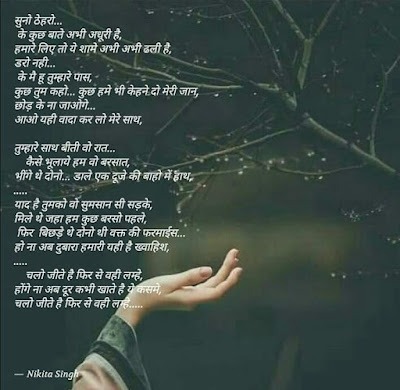 Aisa Kya Bolun Ki Tere Dil Ko Chhoo Jaye,
Aisi Kisse Dua Maangu Ki Tu Meri Ho Jaye,
Tujhe Paana Nahin Tera Ho Jaana Hai Mannat Meri,
Aisa Kya Kar Doon Ki Ye Mannat Poori Ho Jaye.
ऐसा क्या बोलूं कि तेरे दिल को छू जाए,
ऐसी किससे दुआ मांगू कि तू मेरी हो जाए,
तुझे पाना नहीं तेरा हो जाना है मन्नत मेरी,
ऐसा क्या कर दूं कि ये मन्नत पूरी हो जाए।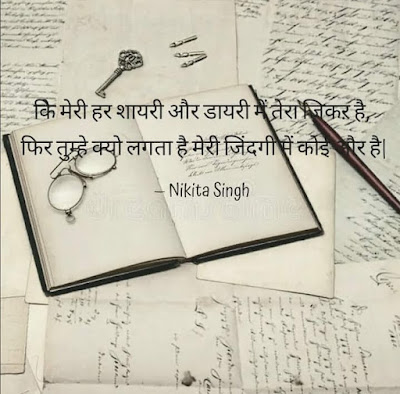 Kya Chahun Rab Se Tumhen Pane Ke Baad,
Kiska Karoon Intezaar Tere Aane Ke Baad,
Kyu Moahabbat Mein Jaan Luta Dete Hain Log,
Maine Bhi Yeh Jana Ishq Karne Ke Baad.
क्या चाहूँ रब से तुम्हें पाने के बाद,
किसका करूँ इंतज़ार तेरे आने के बाद,
क्यों मोहब्बत में जान लुटा देते हैं लोग,
मैंने भी यह जाना इश्क़ करने के बाद।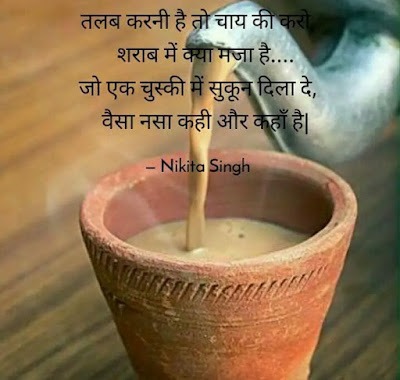 best 2 line love shayari in hindi